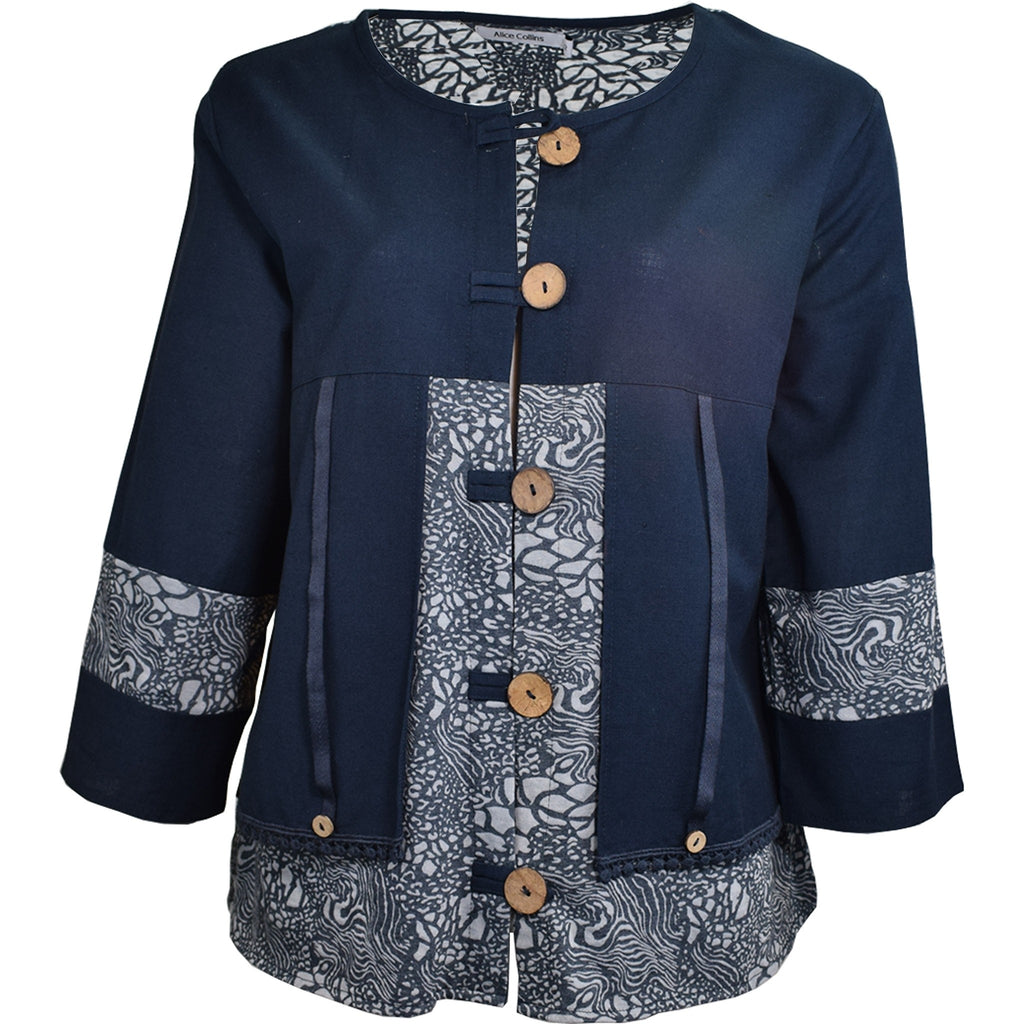 We have run out of stock for this item.
ALICE COLLINS GINI JACKET
This is a variation on a jacket that has worked so well before - the button detail is always popular and the pattern on this Alice Collins Gini Jacket will. I am sure make it a favourite.